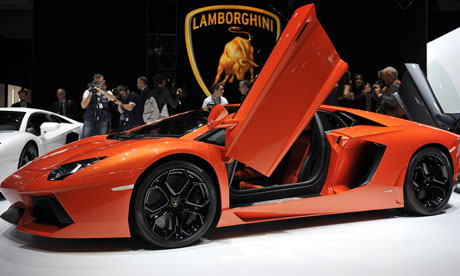 Pension pots 'can be used to buy Lamborghinis', says minister | Money | The Guardian
.
UK pensioners will not be forced to take an annuity. They can take their entire hard-earned pension pot home.
"Pensioners

should be trusted to use their retirement savings however they want – even if they decide to buy a Lamborghini, the Pensions Minister insisted yesterday.
Steve Webb said he was 'relaxed' about how millions will choose to spend their own money in the biggest shake-up of the private pensions system for a century." (DailyMail)
In contrast, Singaporeans continue to have annuities enforced on their pension pot in the CPF.
In Singapore, the pension pot is small and car prices are astronomical. With the pension pot, Singaporeans cannot afford Lamborghini's. They will have to empty the pot even for a Toyota Corolla, currently priced at S$140,000 (about US$110,000).